Visit Gsertel in Las Vegas. From 23th to 27th April 2022
We are pleased to announce that Gsertel will be at NAB showing off the latest developments in test, measurement and monitoring solutions.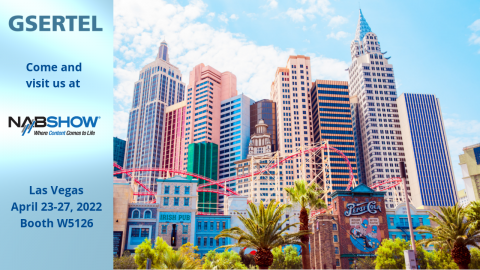 HEXYLON
We are thrilled to be able to present our ATSC 3.0 enabled version of our extremely popular Hexylon at the Show!
In line with NextGen TV, Hexylon supports the latest technologies introduced by ATSC 3.0, such as advanced LMD-based modulation and the use of multiple PLPs, among others. It also supports STLTP analysis.
The latest version of the Hexylon measures SFN Drift, and shows the transmitter identifier (TxID), which is an extremely useful feature during network deployment in multi-transmitter implementations.
The Hexylon ATSC is an expansion of the base Hexylon model, so it can complement your work by analyzing other types of standards too, as well as adding Wi-Fi and Ethernet measurements, "Drive Test", and much more.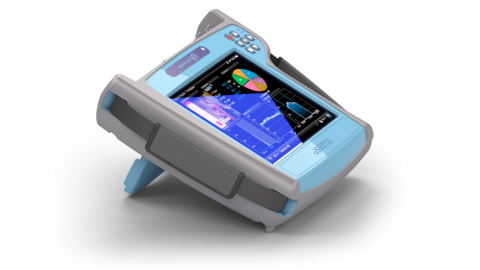 Here are some of the highlights:
Ergonomic design in a rugged and compact unit.
Multitouch navigation on a high resolution 8" screen, with adjustable contrast and brightness, and optimized for outdoor viewing.
Multiple desktop views optimizing workflow.
Exclusive mosaic screen with 6 fully user customizable widgets
Ultra-fast scan of the entire band with automatic identification of standard and measurements of present channels.
Ultra-fast real-time spectrum analyzer (scanning < 10ms).
Decoding and playback of ATSC 3.0 services (ROUTE, MMTP).
PDP v2Path Delay Profile (Impulse response without demodulation. Analysis of echoes outside the guard interval).
Waterfall display: graphical representation of signal changes in time and frequency.
IP Specific measurements (TSoIP): bitrate UDP/RTP, bitrate payload IP, packet arrival intervals, lost IP packets, corrected IP packets, FEC parameters, etc.
Full remote control
"Cloud" integrated management environment: channel plans, measurement, tracking, reporting, captures, TS files, etc.
Automatic firmware updates.
Advanced API for integration with NMS platforms or probes for monitoring (headend or transmission).
Monitoring family
We'll be presenting a new version of GProbe10, now with RF and IP inputs.
It allows monitoring TSoIP and RF signals simultaneously.
Compact design.
Cost effective.
IP analysis / TS analysis.
RF analysis (ATSC3.0 and ATSC1.0).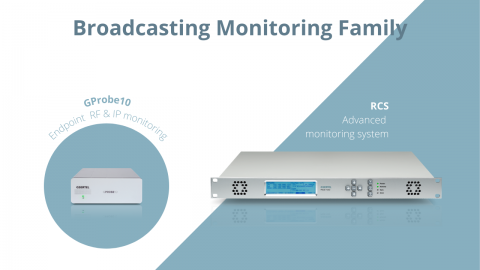 In addition, you will be able see our RCS in operation. A professional monitoring platform that allows remote, proactive, simultaneous, and real-time monitoring of up to 4 multiplexes from RF, ASI or IP sources indistinctly.
"All in One" screen that allows analyzing at a glance, the status of a channel from several points of view: RF, transport, and alarms.
Advanced echo measurement, with amplitude and delay masks.
Full band spectrum analyzer with masks and automatic alarms.
Powerful historical analysis of measurement and analysis of alarms.
TS recording, manual or triggered by alarms.
Remote control application via HTML5 using a web browser.
Full management through SNMP v2.0.
Loudness metering according EBU Tech Doc 3341.
Black and Freeze Detection.
Audio Silence Detection.
QoS measures and alarms.
Conditional Access Module (CAM) support.