RCS 400 ISDB-T/Tb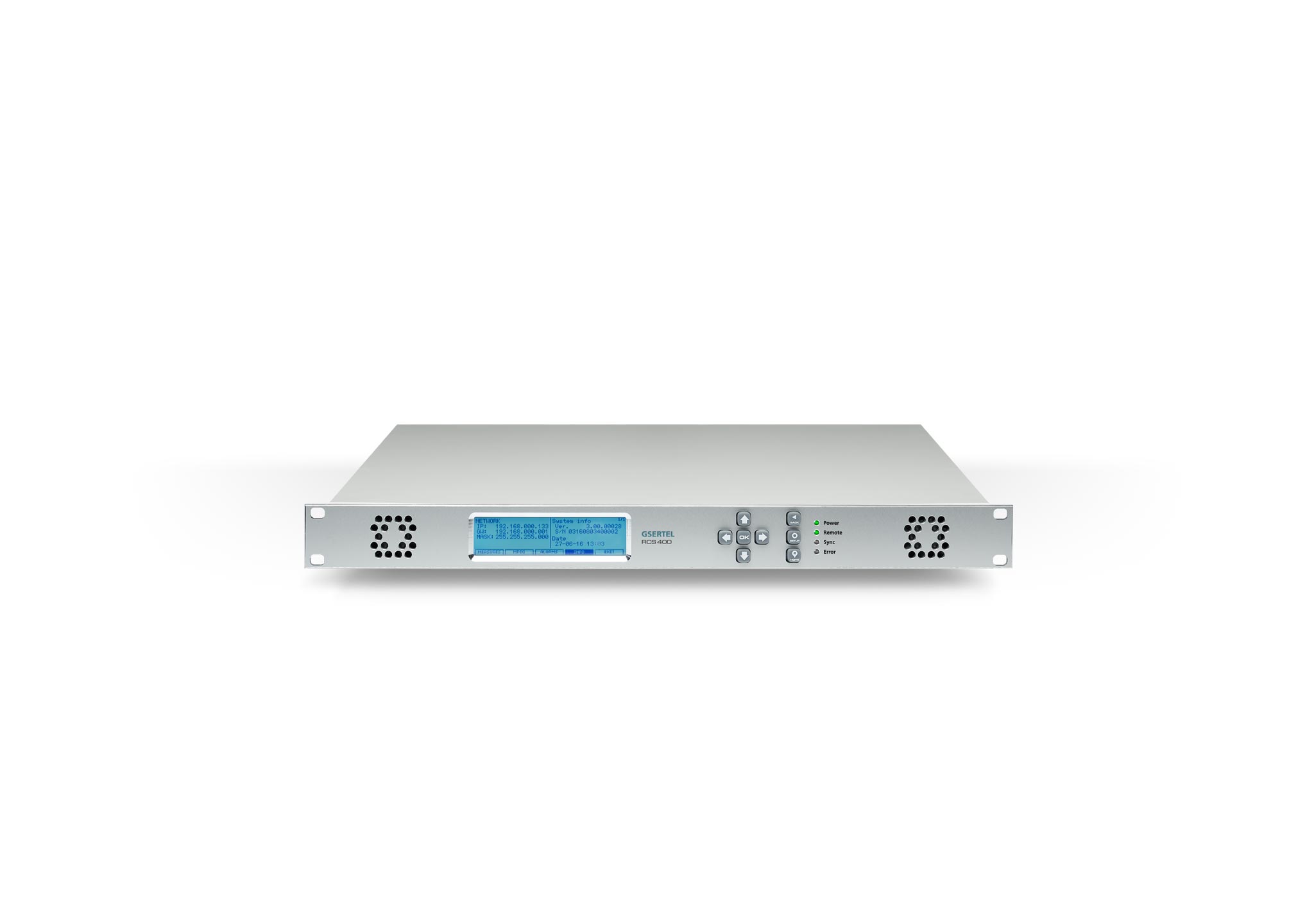 Gsertel's RCS 400 ISDB-T/Tb is a network professional monitoring platform that allows the remote, proactive, simultaneous and real-time of up to 4 ISDB-T/Tb digital television multiplex, both at RF and transport levels.
With a compact format, 1RU, all the processing and analysis necessary to obtain the monitoring results is done on the equipment, not needing any additional element except a standard web browser to display the information.
The capability of parallel processing up to 4 multiplex and simultaneously by RF, ASI or IP, makes the RCS 400 a powerful tool for early detection and diagnosis of potential failures in an ISDB-T/Tb network.
The intuitive web interface of the RCS, which allows an easy and quick access to all functions, coupled with unique features such as the powerful spectral analysis and capabilities of streaming or Transport Stream recording make the RCS 400 an ideal solution for headend, transmission sites or field locations.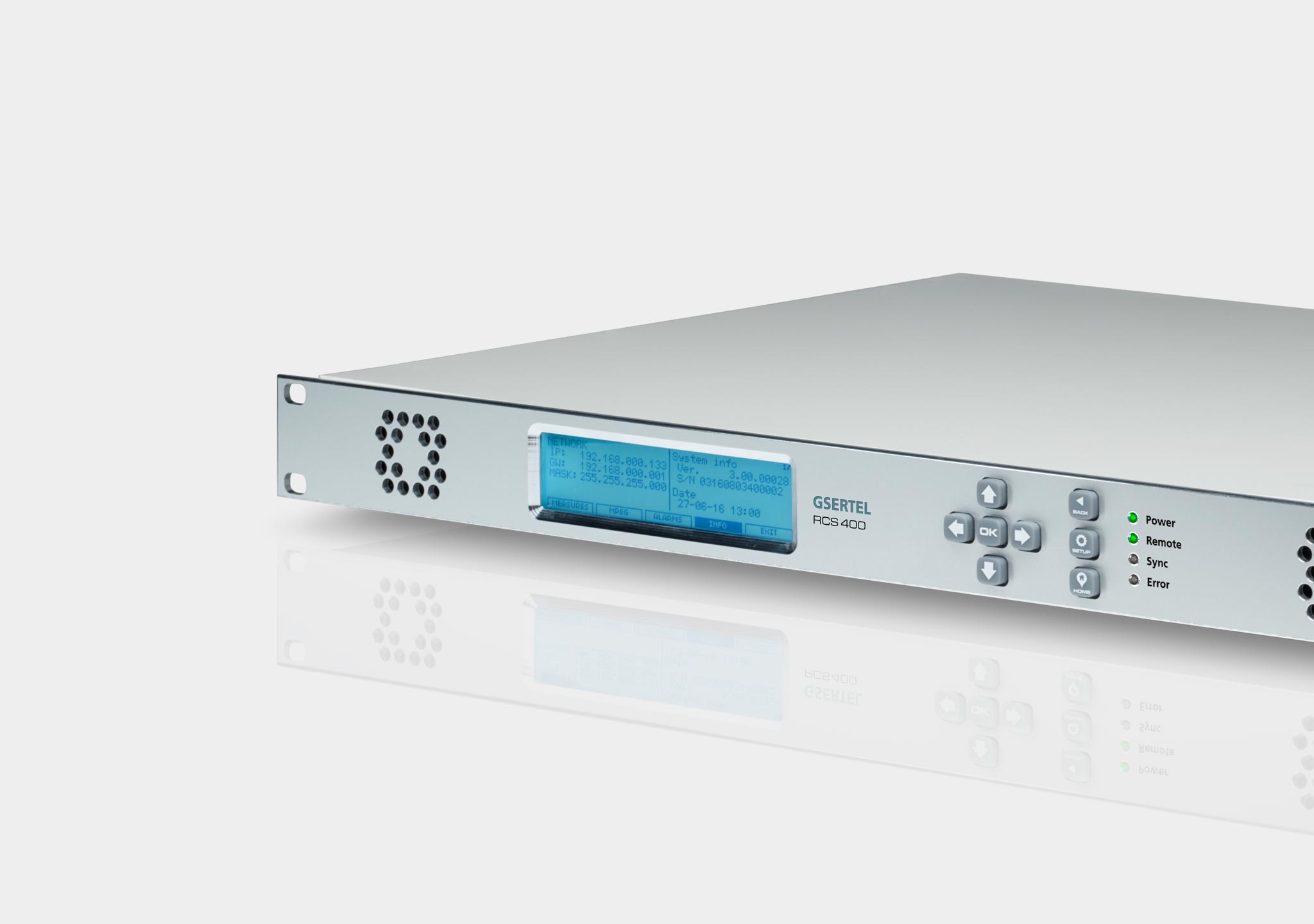 Features
Connectivity
Signal inputs: 4 x RF N50 Ω, 4 x ASI BNC 75 Ω, 1 x IP GE RFJ45 (up to 4 TS), 1 x (Backup) GE RJ45.
Signal outputs: 2 x ASI BNC 75 Ω.
Synchronism: 1 PPS, 10 MHz.
Ethernet (FE) port for management.
HDMI output.
USB port.
RF Analysis
Signal quality measures: Power, C/N, MER, BER, shoulders.
Analysis by channel or multiple channels polling.
Real-time spectrum.
Constellation representation.
Alarm log (real time) and representation (temporal evolution).
TS Analysis
Detailed bitrate of all services.
Analysis of the table repetition.
Quality analysis.
Tree view of services.
Tables decoding.
Transport Stream recording.
Video screenshots.
Video streaming up to 5 simultaneous destinations.
1st, 2nd and 3rd priority alarms according to TR 101 290 standard.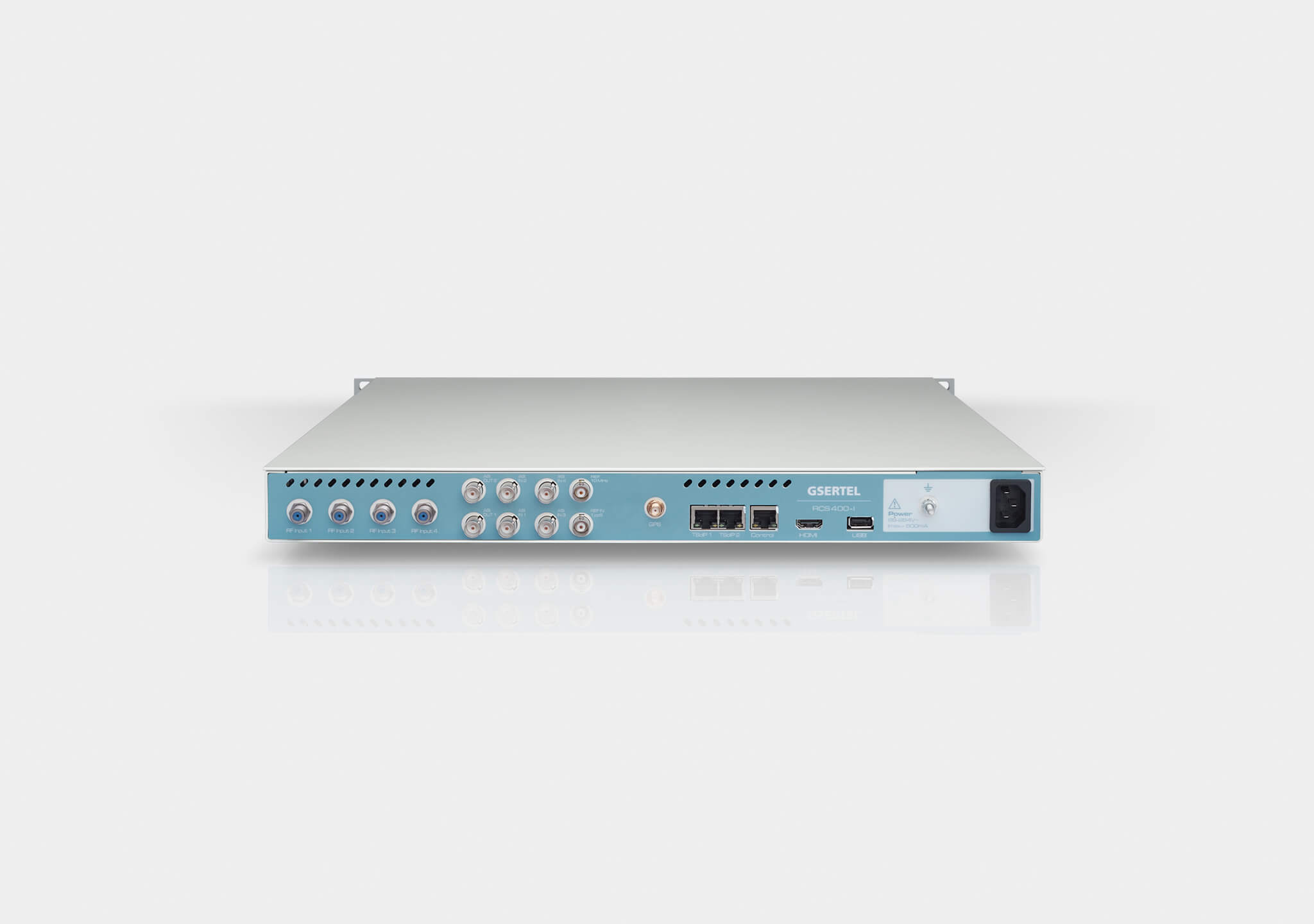 Advanced features
Simultaneous and real-time processing of all inputs (300 Mbps maximum).
"All in One" screen that allows analyzing at a glance the status of a channel from several points of view: radiofrequency, transport and alarms.
BTS analysis.
Advanced measure of echoes, with masks in amplitude and delay.
Full band spectrum analyzer (5Hz-1GHz) with mask function and automatic alarm.
Accurate measurement (<10 Hz) of the frequency Offset.
Measurement and temporal representation of the PCR Jitter.
Measurement and temporal representation of the network delay.
Powerful historical analysis of measurement and analysis of alarms.
TS manual recording and triggered by alarms.
Remote control application in HTML5.
Full management through SNMP v2.0.
Electronic Program Guide.
Loudness metering according EBU Tech Doc 3341.
Black and Freeze Detection.
Audio Silence Detection.
QoS measures and alarms.
Conditional Access Module (CAM) support.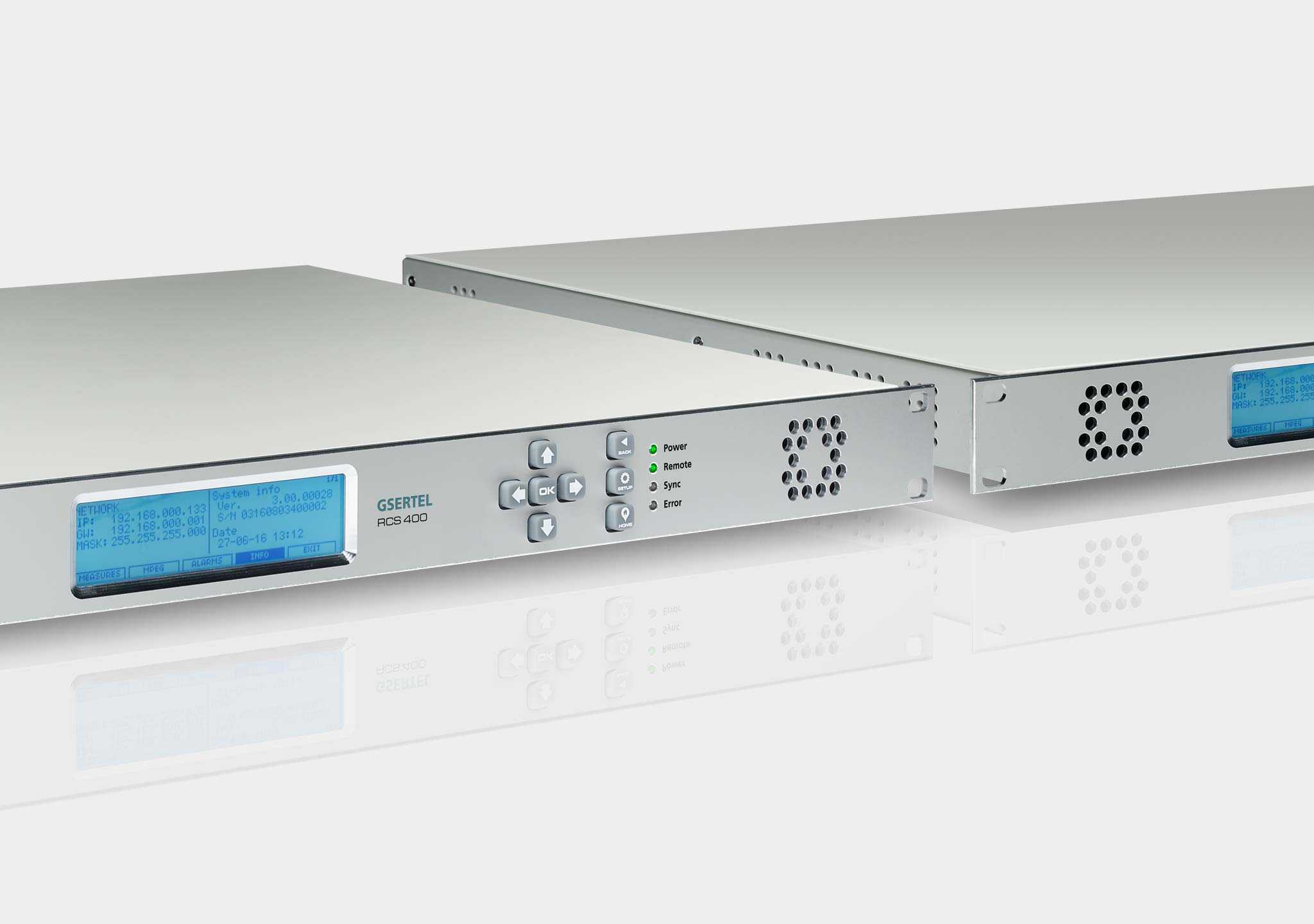 Benefits
Proactive detection of signal problems.
Time reduction in distribution and transmission network diagnostic and troubleshooting.
Attractive cost-benefit solution for the signal in-depth analysis.
Very intuitive and user friendly interface.
Flexible and scalable in functionality architecture (software licenses).
High accuracy in measurement.
Full integration with third parties' NMS.
Availability of the latest features through the automatic detection of new software versions.