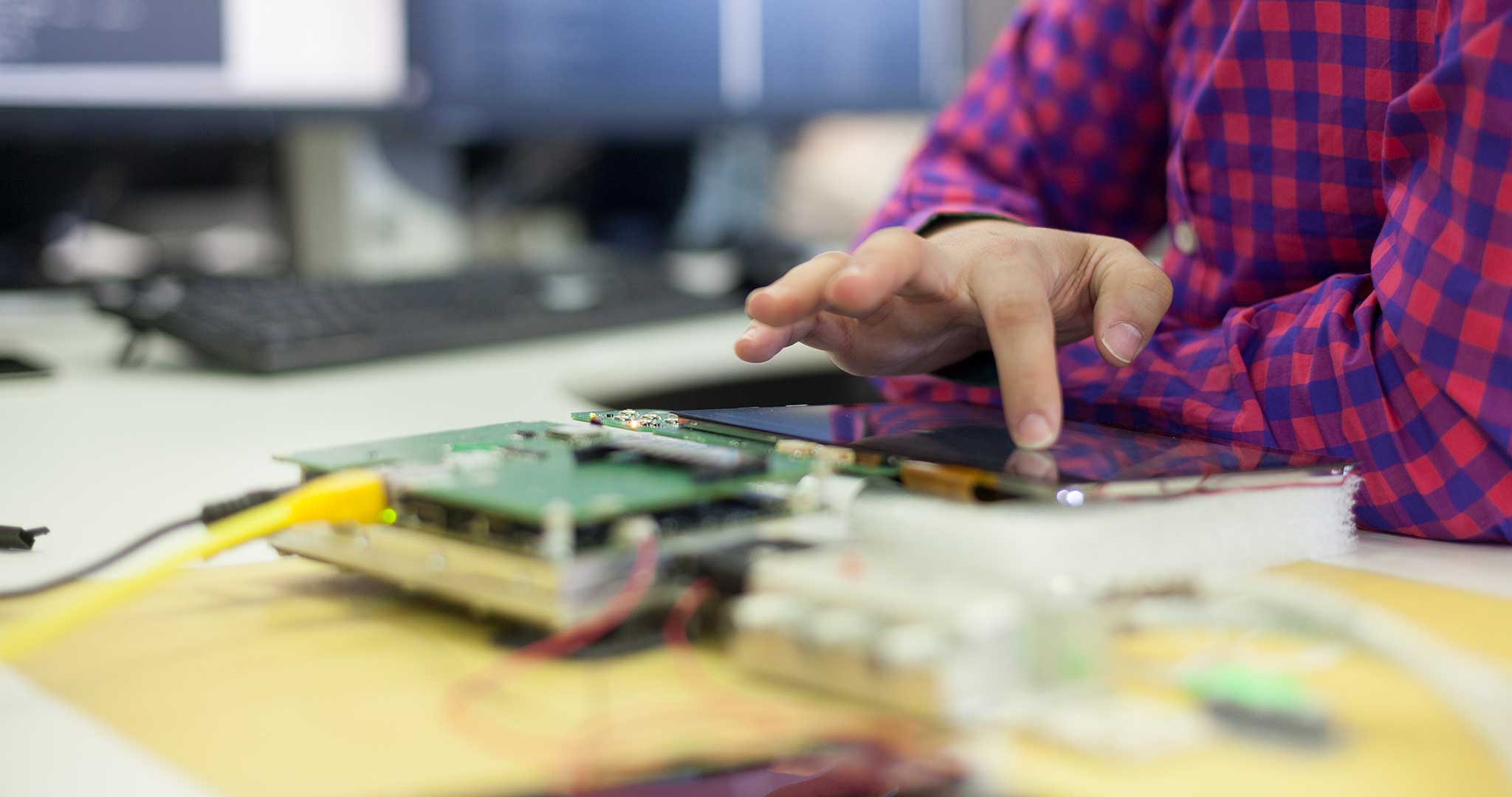 Gsertel
Our history of pursuing innovation has guided us up to the present time. 17 years of research, development and innovation stand for the quality of our products.
Discover GSERTEL.
History
Gsertel was born with a key objective: designing and manufacturing professional measuring equipment that would surpass existing technologies in order to provide the end user with simple solutions that were not covered until now.
Gsertel began its journey in 2001 as part of the Televes Corporation, whom for more than 50 years has been the undisputed world leader in the radio and television signal reception and distribution market, with more than 1500 products developed and manufactured in its facilities.
The time came when Televes Corporation decided to go the extra mile in a field that naturally requires specific engineering in order to develop products composed of high technology components.
This is how Gsertel was born, with the key objective of designing and manufacturing professional measuring equipment that would surpass existing technologies in order to provide the end user with simple solutions that were not covered until now.
The first engineering equipment designed from scratch by the company is a new field meter, which was launched in 2003 and that revolutionized the industry by providing a powerful and accurate spectrum analyser, such features unavailable so far for laptops.
From there on forward, Gsertel continues to develop new improvements and products to offer the most intuitive, solid and scalable analysers of the market. To achieve these goals and become a reference in the sector, we quickly started to use the "digital signal processing", coupled with the introduction of innovative concepts such as the "combo" mode, which allows to view spectrum, measurements and TV images on the device's display.
The high engineering capability of the company, which allows to introduce leading technology features, design and construction quality based on user requirements as well as the realization of the entire manufacturing process within the premises of the Televes Corporation, is the reason why 10,000 users in over 30 countries rely on the equipment developed by Gsertel to perform their tasks.
As a further step in the steady path of innovation, the portfolio was expanded in 2014, introducing a range of monitoring equipment and RCS series for the continuous monitoring of the distribution networks signal.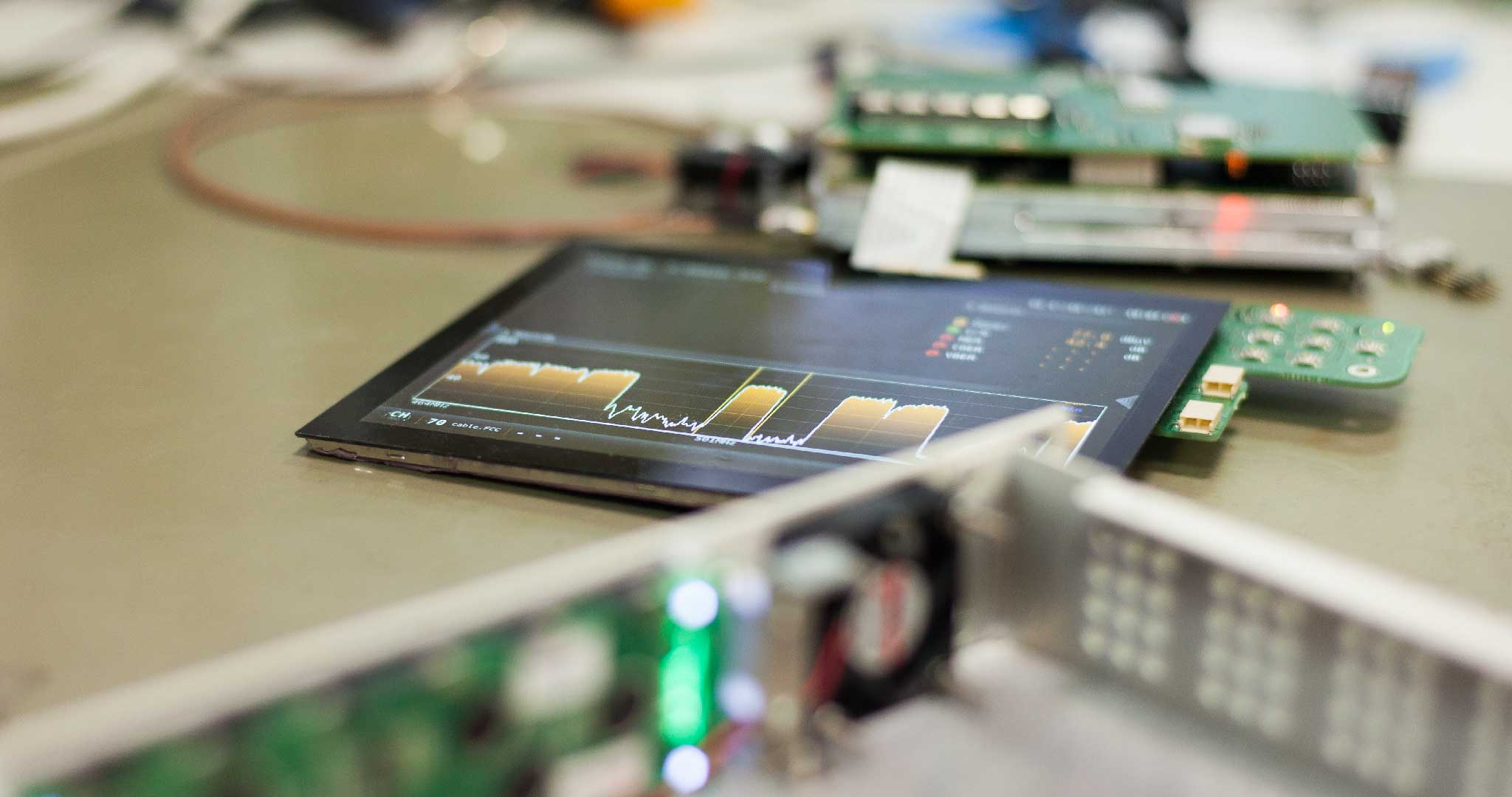 Milestones and Patents
Year 2003
Completion and delivery to the client of a range of measurement and spectrum analysis equipment, suited to cover TV and ICT installations, which revolutionized the market, providing a high-performance spectrum analyser, a user interface with on-screen buttons, an unmatched measurement accuracy and the possibility of being upgradeable to new TV standards without having to change the platform.

Year 2005
January 2005: Commercial release of FSM500, incorporating the three types of DVB modulations (DVB-C/S/T) and a 5" screen.

Year 2006
TERSAT OEM series commercial presentation at ANGA trade fair. Its aim was to give the option of OEM development to third parties.

Year 2008
Completion and delivery to the client of a portable multistandard meter, the first to include digital signal processing in the range of measuring equipment for ICT installers with high speed and accuracy in measurements. In addition, it has a new "combo" mode display: three screens (image, spectrum and measurements) all in one.

Year 2009
The BSA331 product is released on the market. An equipment for digital TV operators, offering a compact and powerful tool for the certification of broadcasting and digital television installations, with custom-designed features for the analysis of ECOS.

Year 2011
Commercial launch of a product under OEM agreement, designed exclusively for a leading company in the instrumentation field. Based on the BSA331 model, specific customer specifications are introduced. The functionality of the PDP (Path Delay Profile) and the first ever 5.7" digital screen incorporation both stand out.

Design and implementation of products to analyse signals transmitted by FO. A 1310.1490 and 1550 nm light generator, and a receiver in the mentioned wavelengths all stand out.

Year 2013
Completion of design and delivery to the client of a portable equipment for measurement and certification of cable (QAM) and DOCSIS protocol network installations.

Year 2014
Design and implementation of a vehicle mount system that allows to geolocate data from a camera, with high precision and applications in the field of photogrammetry.

Presentation of RCS100 monitoring equipment. This is the first computer in a range designed for proactive monitoring of the signal from the point of view of RF and transport.

Year 2015
Integration of new features in RCS equipment.
Opening of a distribution and integration channel of the professional RCS monitoring.

Year 2017
Hexylon commercial launch. Hexylon is the first instrument in the industry for installers and technicians in the field to include high performance digital signal processing, innovative graphical and touch screen interface and replaceable battery to provide maximum efficiency.

Year 2019
GProbe commercial launch. GProbe is a stand-alone high efficiency RF-DVB-IP probe in a portable format intended for large deployments at a minimum price.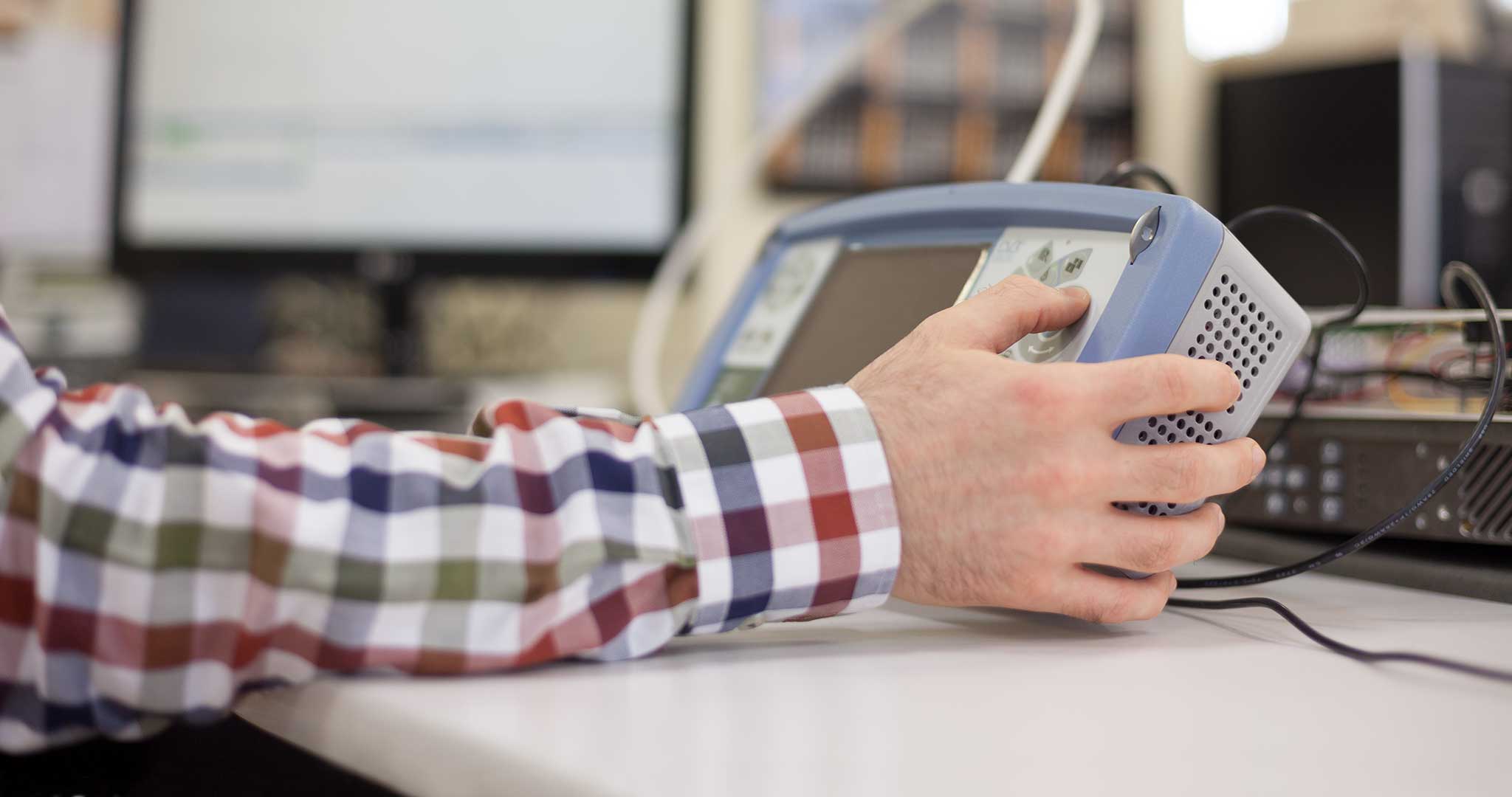 R&D
Gsertel has a high capacity for innovation through a highly qualified engineering department, with extensive experience in the development of measurement and control equipment.
Gsertel's hallmark is its capacity for innovation thanks to its powerful engineering department. A special focus was given to research and development from the start as this was considered a key asset to provide added value in every product and solution that was launched.
Gsertel's engineering team consists of 16 highly qualified professionals (more than 70% of staff are Senior Telecommunications Engineers) with proven experience and who following a process of continuous innovation, evolve current technologies and design and develop new products.
The whole process of developing a new team is done entirely at Gsertel. There are no intermediaries, only customers with needs and a company that listens and attends them using the highest design and innovation capabilities available on the market.
The focus on R&D, coupled with the expertise of the company in measurement and control equipment, allow us to go one step ahead of the needs and makes us an indisputable leader in the market, often anticipating industry trends.
Being specialized in measurement and control equipment, Gsertel continuously explores new lines and products. As a result, different R&D projects were launched in recent years:
FIT-3330100-2006-36: "Design and development of a field meter with digital signal processing in intermediate frequency" — Project in collaboration with the Signal Theory Department of the University of Vigo, which was successfully completed, introducing an innovative product to the market.
FIT-330300-2007-44: "Palco HD" — Project executed with the participation of Hipasat, RTVE, Fenitel, Televes, Promax and HyC. It was aimed at the analysis and design of equipment for the generation, dissemination and measurement of HDTV signals.
TSI-020110-2009-29: "Palco HD2" — Consortium led by Hispasat, which involved members of the previous project, Telefónica Servicios Audiovisuales, UPM, CRTVE. Gsertel led the tasks related to the demodulation and analysis of measures for a DVBS2 channel.
IDI-20100891: "Wimove: Equipment for Mobile Wireless Technologies" — Galician consortium composed of Arteixo Telecom, Level Telecom, Optare Solutions, R, and Gsertel, which has analysed and developed technology related to Wimax and LTE.
TSI-020100-2010-14: "Design and development of a certifier with digital signal processing for multi-threaded communication channels" — The goal of the project was the design and development of measurement equipment which focuses on verifying networks of structured cable.
ITC-20133016: "COMETA: High-accuracy cartography oriented to accurate measurement based on autonomous flight technologies." — Project led by Gsertel, in which a complete solution for high-accurate digital cartography based on imaging was performed.
TSI-100101-2013-12: "Portable analyser for latest generation wireless technologies with capacity for interference analysis and remote processing in the cloud".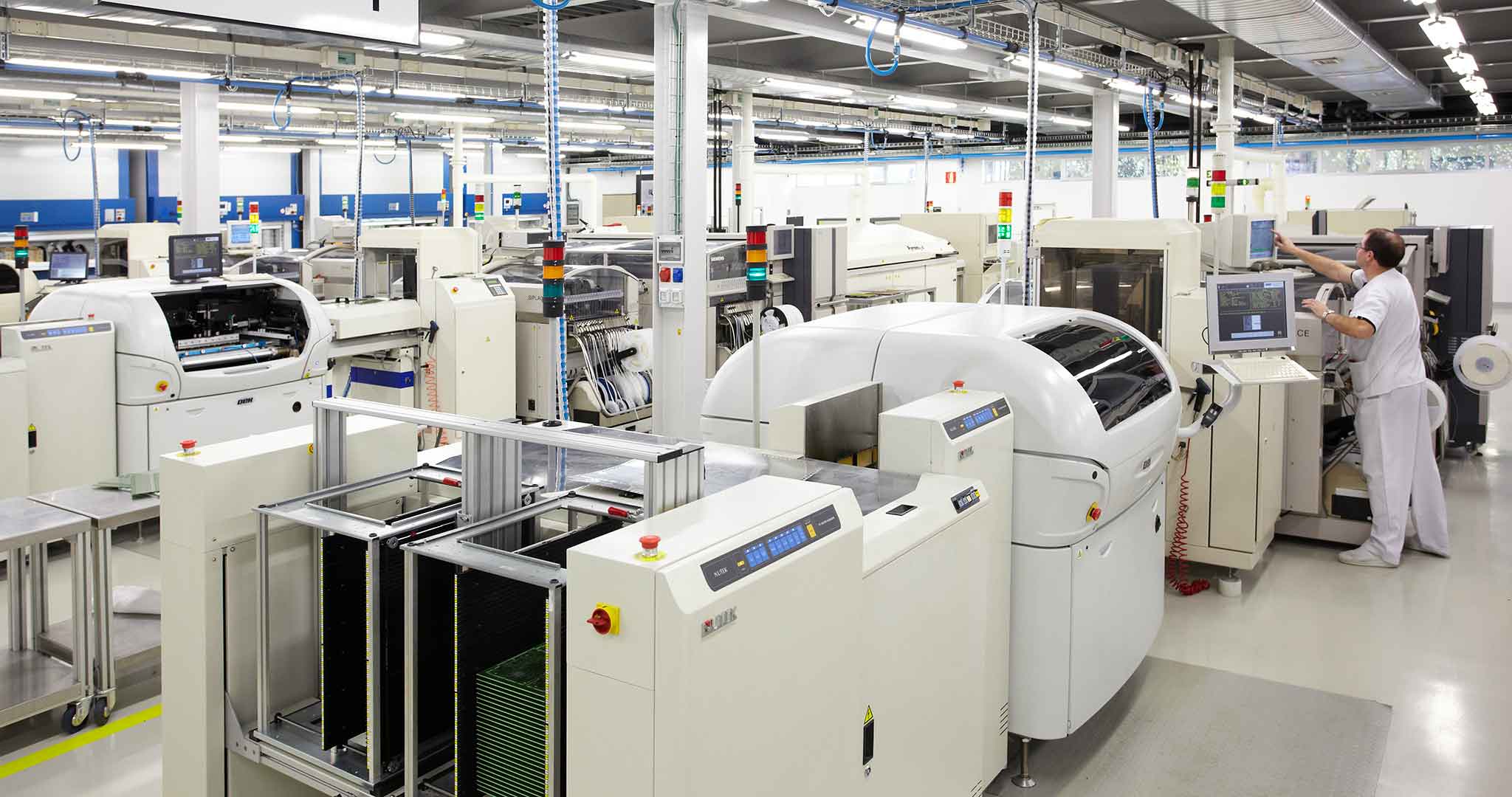 Manufacture
Gsertel belongs to the Televes Corporation. The factory has production and packaging lines fully robotized, which make possible to minimize human errors and ensure the high performance of our products.
Gsertel belongs to the Televes Corporation, which has been around for more than 50 years and is a worldwide technological reference. Having our own factory in the Televes Corporation, allows for the greatest flexibility in design, testing and manufacturing of equipment, while it also helps us ensure the quality of the resulting products.
The production environment in which we manufacture our equipment consists of fully robotized assembly lines, constantly renovated and specifically designed to minimize human error. Therefore, we guarantee a high performance of our products and a longer service life.
The use of the management system, Flexible Manufacturing Systems (FMS), which unites the various departments of engineering and production through a complex mix of computer networks, CAD terminals, automated robots and manufacturing facilities, makes way for continuous improvement in manufacturing processes and their integration with product development.
This flexibility allows the products to adapt quickly and meet the most stringent technical requirements established by the different global markets.
The whole process is designed to ensure the highest quality of the equipment we deliver to the market. Proof of this is our post-production certification lab, the most comprehensive of the sector. Rigorous tests are performed in it, from electromagnetic compatibility to electrical safety. From exposure to excessive heat and humidity to freezing temperatures tests. We perform extreme component aging tests that validate the proper behaviour of the product in the most extreme environments.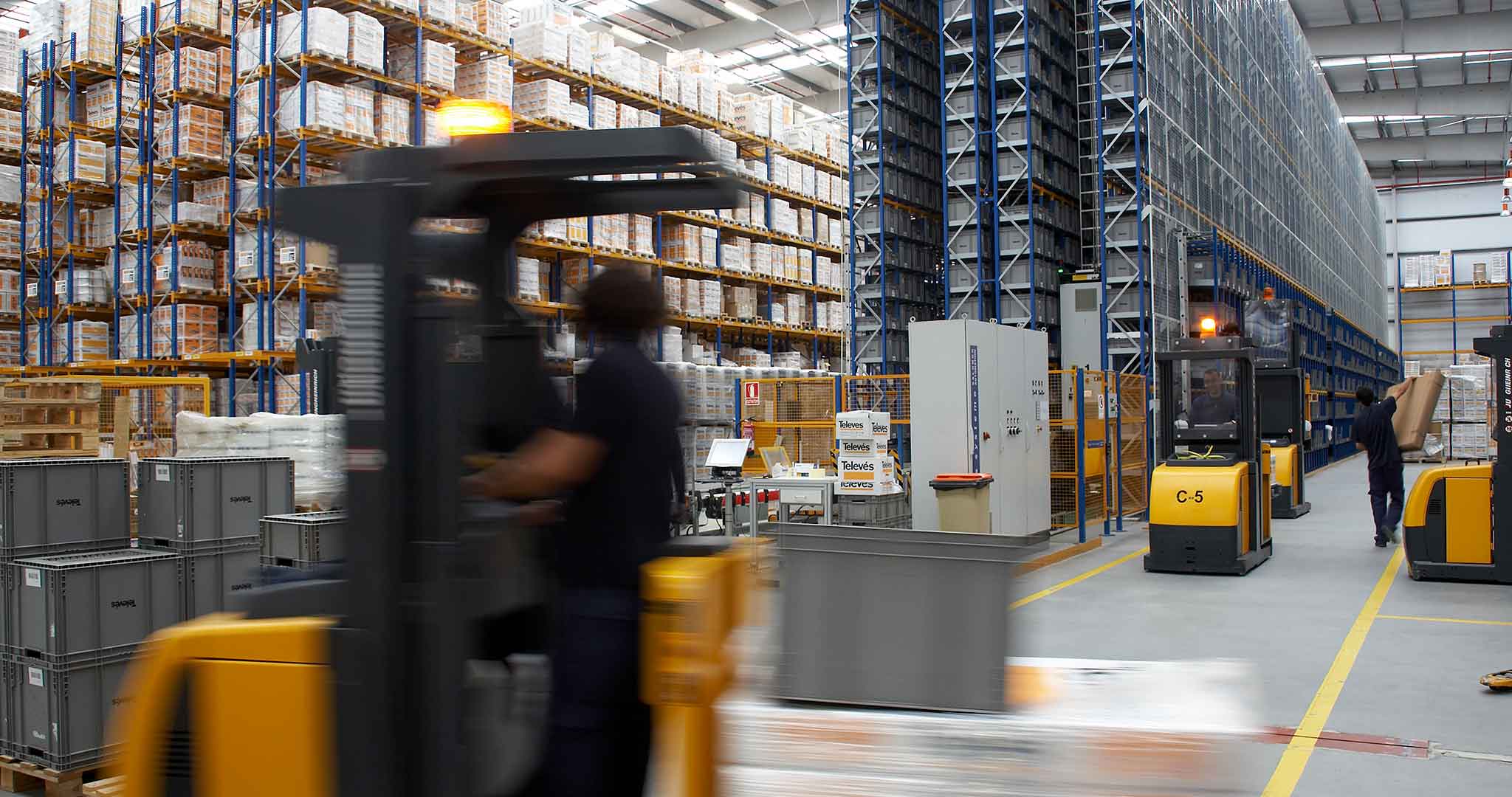 Distribution
Gsertel markets its products in more than 90 countries through a partners network oriented to the professional segment, with more than 10,000 units in operation worldwide.
Gsertel, directly or through its business partners or OEM agreements, is present in over 90 countries. Up to today, more than 10,000 devices developed and manufactured by Gsertel have been delivered worldwide.
Through our modern logistics centre, we manage product deliveries with the guarantee and efficiency an automated warehouse allows for.
Our main end customers are television broadcasting network operators, engineering companies and telecommunications installers.
We reach the market through our own network of partners, which helps us to offer a close and professional service to our customers.
This international presence can only be achieved by manufacturing high quality products. If we add technical, fast, flexible and efficient customer support, then our goal is achieved: satisfied customers with the most innovative technology.