Gsertel's presence at the latest NAB show 2018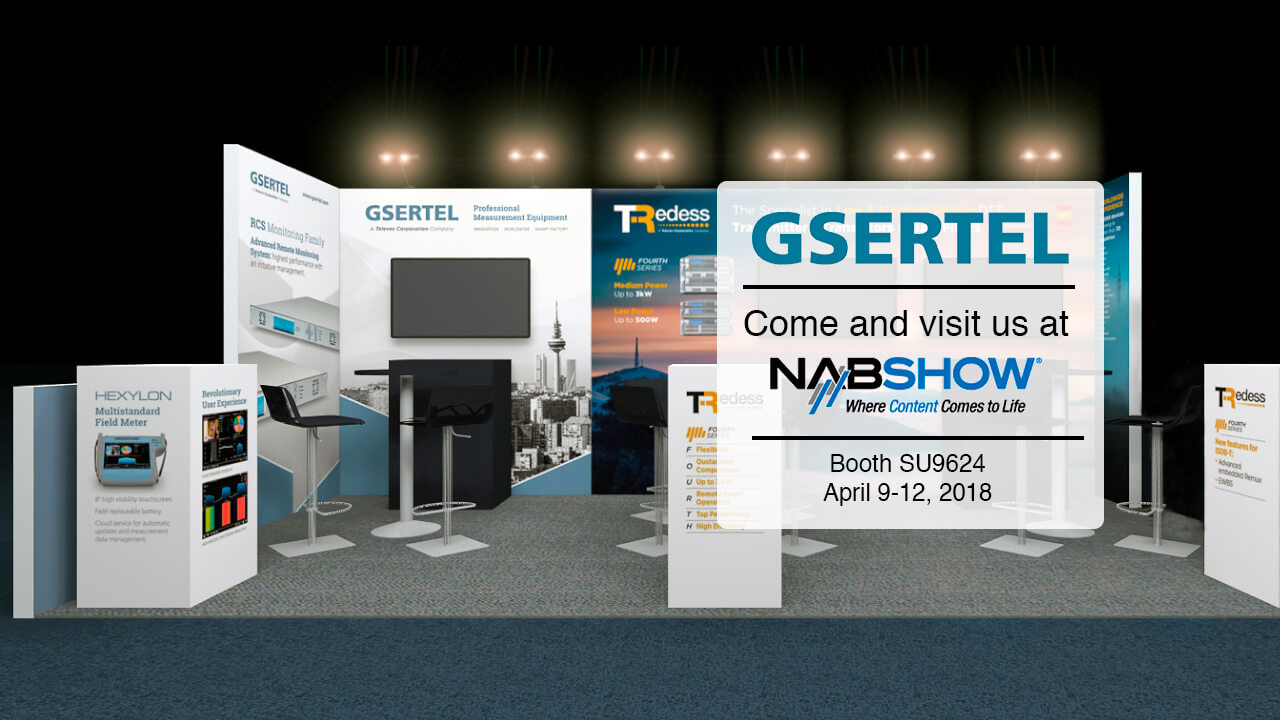 Gsertel is exhibiting at the NAB Show 2018 that will take place from 9 to 12 April 2018 in Las Vegas Convention Center, Stand SU9624.
The cutting-edge technology of Gsertel changes the concept of measuring and monitoring. Our solutions are represented by our two main products, HEXYLON, a multi standard portable meter, and RCS, a rackable monitoring unit.
We continue working with enthusiasm to offer our clients more innovation in the field of professional measurement.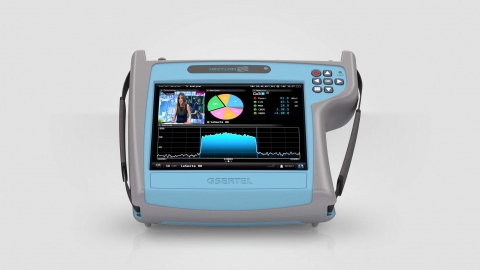 HEXYLON
The outstanding market response confirms the success of Gsertel approach in Hexylon smart interface.
Intended for professional users requiring advanced features and high measurement accuracy.
Hexylon is a smart device allowing easier and quicker operation on site. Measurements and analysis of TV and radio signals has never been easier.
HEXYLON is able to analyze and measure ISDB-T/Tb, DVB-T/T2, DVB-S/S2 signals, analog TV, FM radio, and DAB/DAB+ using an unique hardware unit.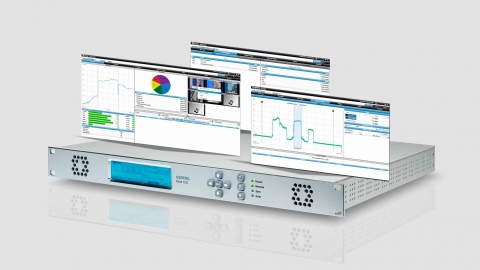 RCS
RCS is a monitoring device that performs simultaneously analysis of (RF & Transport Stream) RF/ASI/IP Inputs.
In addition to DVB-T/T2, DVB-C (Annex A and C) and ISDB-T/Tb signals we incorporate to our range of RCS meters the possibility of QAM Annex B measurements.
The features of our range of professional monitoring system continues increasing:
Dual Power Supply.
GPS integrated.
Up to 300 TSoIP analysis with 8 concurrent flows.
Embedded Spectrum analyzer.
And many other features that make it the most versatile monitoring platform on the market.