Gsertel will exhibit at METS, TRITON the most advanced pedestal management system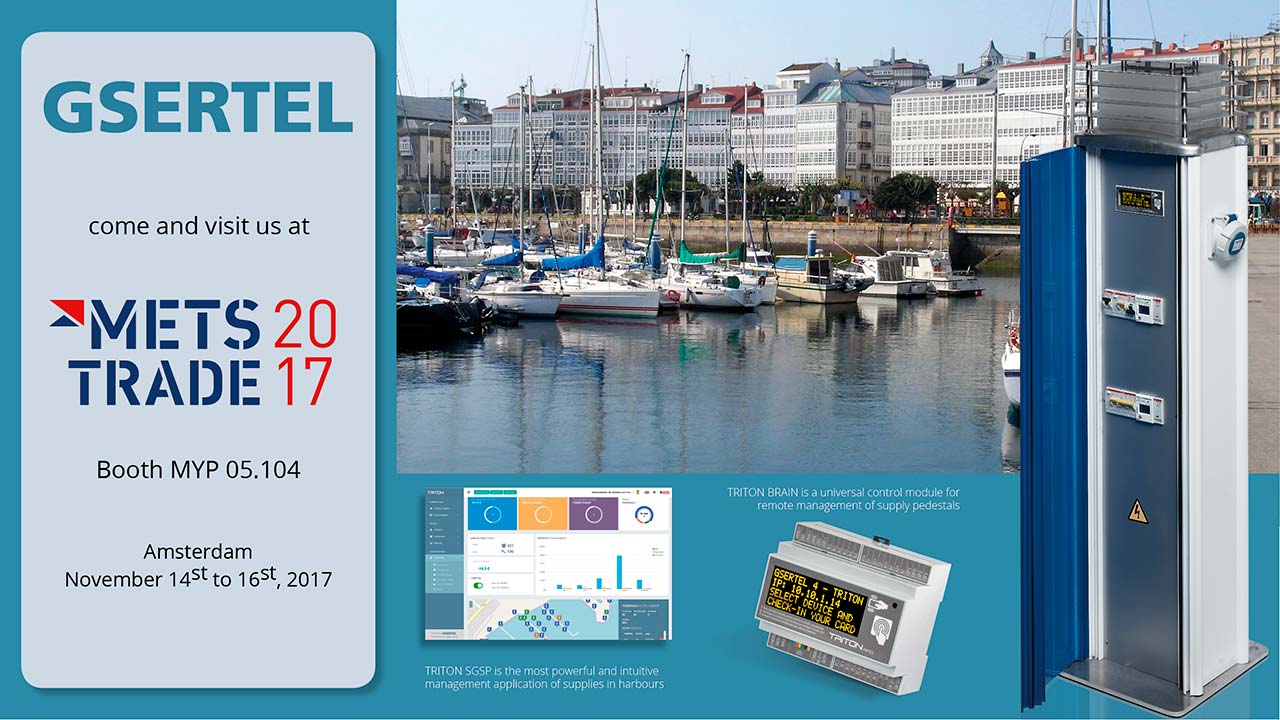 Gsertel will be present at METS (Amsterdam) exhibiting TRITON, a solution to be installed in any service pedestal to allow an efficient management of the electricity and water supplies.
TRITON, the control solution for any pedestal in the market.
One more year, Gsertel will participate at METS, the international marine show that will take place in Amsterdam, from November 14st to 16st, 2017, where TRITON, will be one of the key stakeholders.
TRITON offers to any manufacturer the possibility of giving their pedestals an advanced control system, converting these pedestals into supply points, self-managed by the users, and allowing the port manager to bill each user for his real consumption, without the need of doing manual readings or management.
The end-users are authenticated with a RFID card or their mobile phone so they can activate the supplies using pre-paid or post-paid operation modes.
The port manager has access to an intuitive web application so as to manage the customer database, the identification tokens, see the consumptions in real time, bill and generate management reports.
Several communication protocols can be used according to the port needs, like Ethernet, Optical fiber, Wireless or 3G/4G.
During METS TRADE show, at booth MYP 05.104, live demo of the devices included in the control and management solution will take place: TRITON BRAIN, TRITON EXPANSION and the management application TRITON SGSP.
Know more about: