New TRITON SGSP - Central management application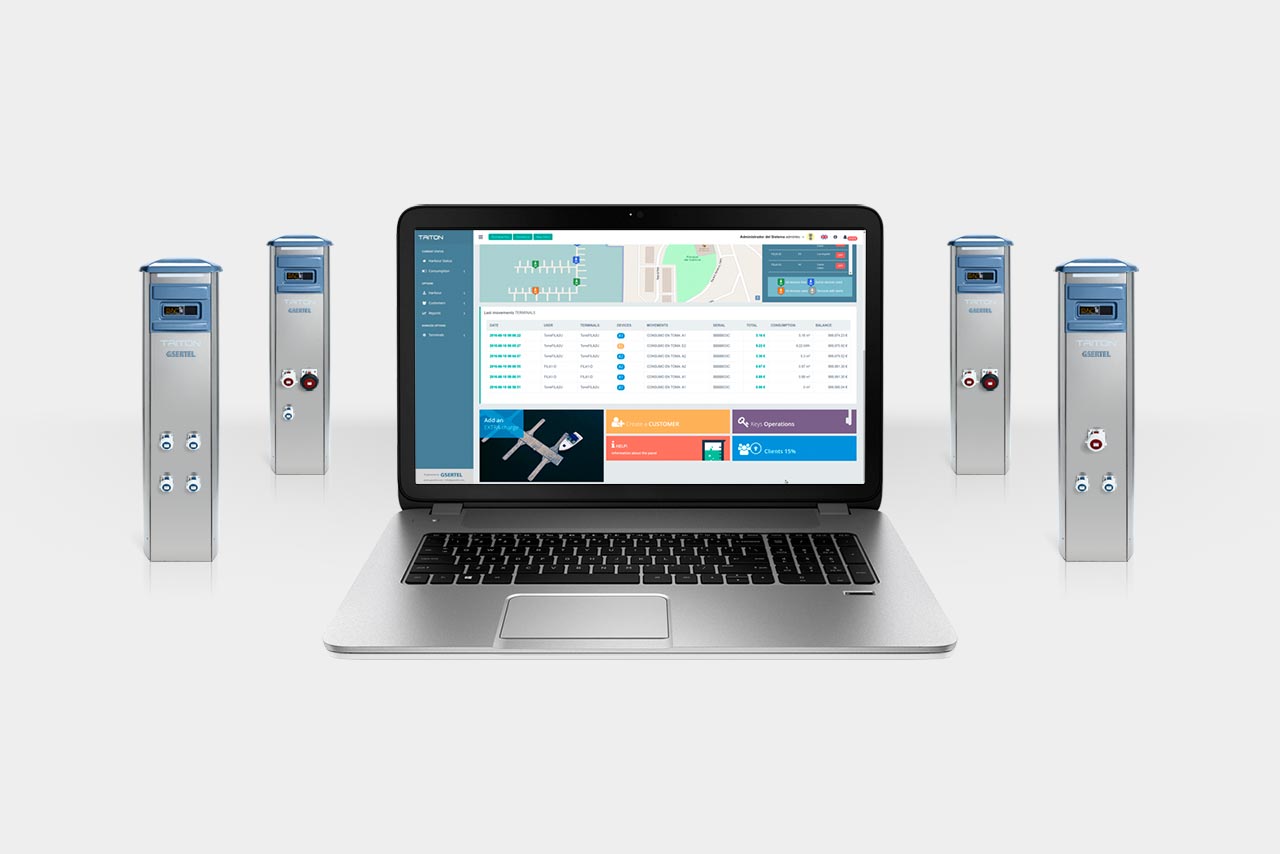 Gsertel presents a new version of TRITON SGSP, its central management application for smart pedestals handled by TRITON BRAIN control module.
Complete renewed, TRITON SGSP is the most powerful and intuitive management application of supplies in harbours, marinas and campings.
The web multi-platform access, allows the harbour manager the control and management of its installation from anywhere and across all types of devices: Mobile, Tablet, PC.
Through an interactive map, the installation manager can graphically access real time information regarding users, active services, consumptions and past operations.
TRITON SGSP works managing TRITON BRAIN. TRITON BRAIN is the control module on board TRITON pedestals and also available as a product itself for installation in any supply pedestal, providing both prepaid and postpaid mode modes of operation.
Receipts, invoices and historical information of consumptions and movements are easily generated and exportable to various formats in TRITON SGSP. All the information is displayed in a graphic interface designed for an intuitive management.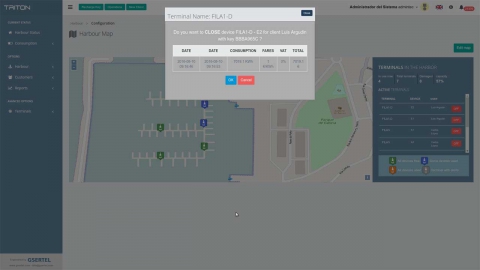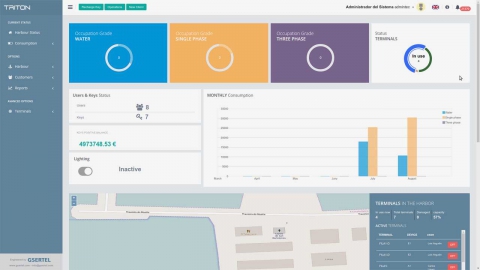 With TRITON SGSP the harbour, marina or camping will have an excellent tool that will save time and money, helping in the efficient management of supplies.