Gsertel will participate at DIBS Exhibition showing it's TRITON range
Gsertel, together with its subsidiary in the region, Televes Middle East FZE, will be present at DIBS (Dubai International Boat Show) exhibiting TRITON, a solution for the efficient management of utilities in leisure ports and marinas.
Gsertel will be one of the protagonists at DIBS, the international boat show to be celebrated in Dubai from February 28th to March 4th, 2017.
TRITON is the solution developed by Gsertel for the efficient control of services in ports and marinas. Access and payment of different services needed by boats, such as electricity, water and WIFI are offered through easy handling pedestals.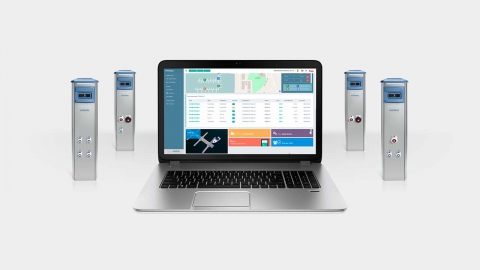 End users authenticate with an RFID card and demand their services through a prepaid or postpaid operation mode.
Port managers can control the entire installation from a web platform, which centralizes the management of supplies, billing and reporting.
The complete product range will be displayed at DIBS: the pedestals lines TRITON ONS and TRITON CIES, as well as the control system TRITON BRAIN and the management application TRITON SGSP.
From February 28th to March 4th, 2017 LIVE DEMO of the devices will be shown at Televes Middle East FZE booth E-157.
About Gsertel
Gsertel is one of the companies of Televes Corporation, a leading global company focusing on the design, development and manufacture of systems and products associated with telecommunications services. Televes Corporation is formed by 20 subsidiaries (technological, industrial or commercial), near 700 employees and 53 invention patents. Televes has ten international subsidiaries and distributes its products to more than one hundred countries on five continents through an extensive network of distributors. Throughout its 55 years of experience, Televes has launched more than 1,500 different products, an achievement that is understood from the company´s real passion for manufacturing. The company produces at its own facilities to ensure the highest quality. To achieve this, it has been a pioneer in the implementation of automated robotised lines and has its own testing and quality control laboratories. Therefore, the brand's products proudly display the "European Technology Made in Europe" stamp.
Know more about: