Gsertel to present at METS, its new App for the TRITON system
One more year, Gsertel will be present at METS tradefair (Amsterdam) exhibiting the TRITON product, the most powerful solution for an efficient management of water and electricity supplies in ports and marinas.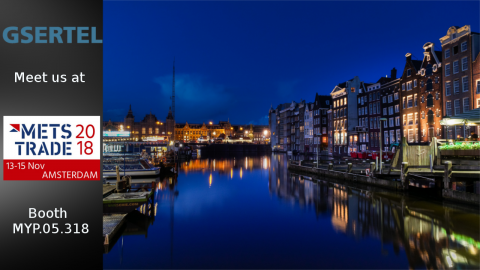 TRITON, the control solution for any pedestal on the market

For the third consecutive year, Gsertel will participate in METS, the international nautical fair that will take place in Amsterdam from November 13 to 15, 2018, where the TRITON product will once again be the protagonist.
TRITON offers any manufacturer the possibility of equipping their pedestals with an advanced control system, turning these turrets into self-managed supply points for users and allowing the port to bill each user for their actual consumption without the need for manual readings or management.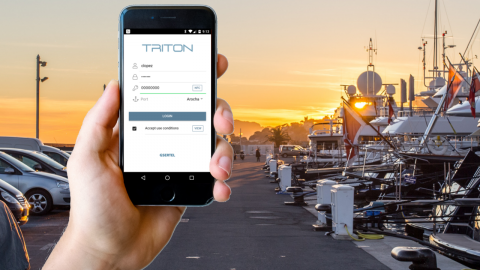 In this edition, the new app available for iOS and Android will be introduced in the market, with which users can perform all the relevant operations for proper management, and all of this from anywhere, without the need to be present at the port.
Credit inquiry
Opening and closing of supplies locally or remotely.
Consultation of supplies in progress, with kWh or m3 consumed and the amount of the operation
Query of historical monthly operations, both supplies and recharges, which you can then export to pdf file, or share it.
Credit Recharge by credit card or Paypal.
Throughout the fair, demonstrations will be held at the Gsertel stand MYP.05.318, showing the range of products that make up the control and management solution: TRITON BRAIN, TRITON EXPANSION, the TRITON SGSP management application, and of course, the new TRITON APP.