Come to meet us at METS2019 in Amsterdam
Gsertel will exhibit at METS the latest developments in TRITON, our family for ports and marinas supplies remote management. Pleased to meet you from November 19th to 21th at booth MYP.05.416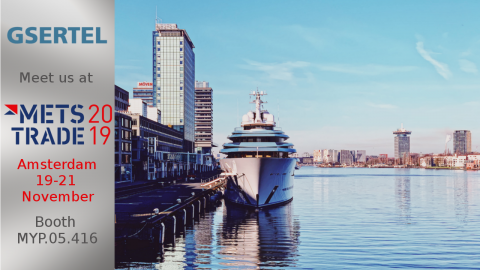 Triton BRAIN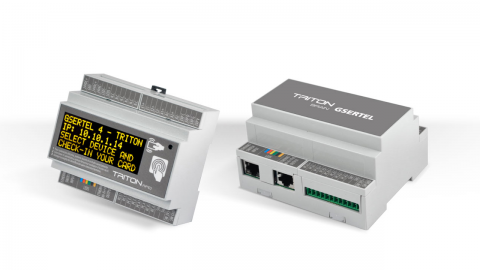 Universal control module for supply pedestals.
It converts any pedestal in an intelligent and manageable pedestal
Compact system for integration in pedestals of any manufacturer
Port, yachting club or camping revenue increase
Unattended management of the of marine supplies installation
Cost savings through self-consumption by users
Triton SGSP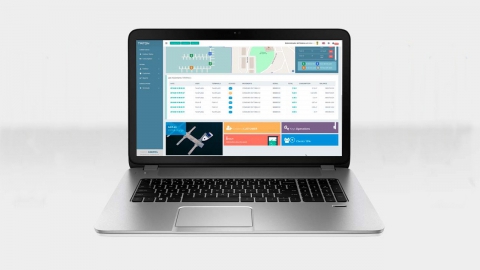 The most powerful and intuitive management application of supplies in harbours and marinas.
Global management from a single point of every consumption, receipts and supply invoices
Invoice and control by the exact consumption of each user
Easy for end users: prepaid and post-paid operation
Security: no balance or operation is stored in the user identification card
Reduction of operating costs: reading consumption and supply activation in real time from the management application
Triton APP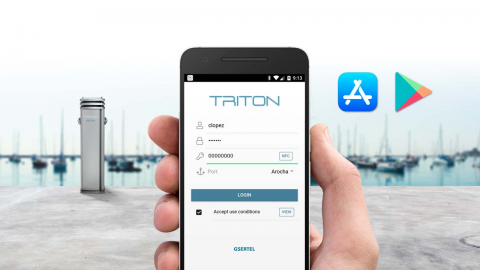 Allows users to manage harbour and marina supplies using their mobiles devices from anywhere.
The end user can manage his consumptions and operate the marina supplies remotely.
The port manager receives the balance top-ups in his account, as well as a notification of each completed top-up.
Security: Secure communications between the app and the installation, unique identifier, secure payment platform.