TRITON ONS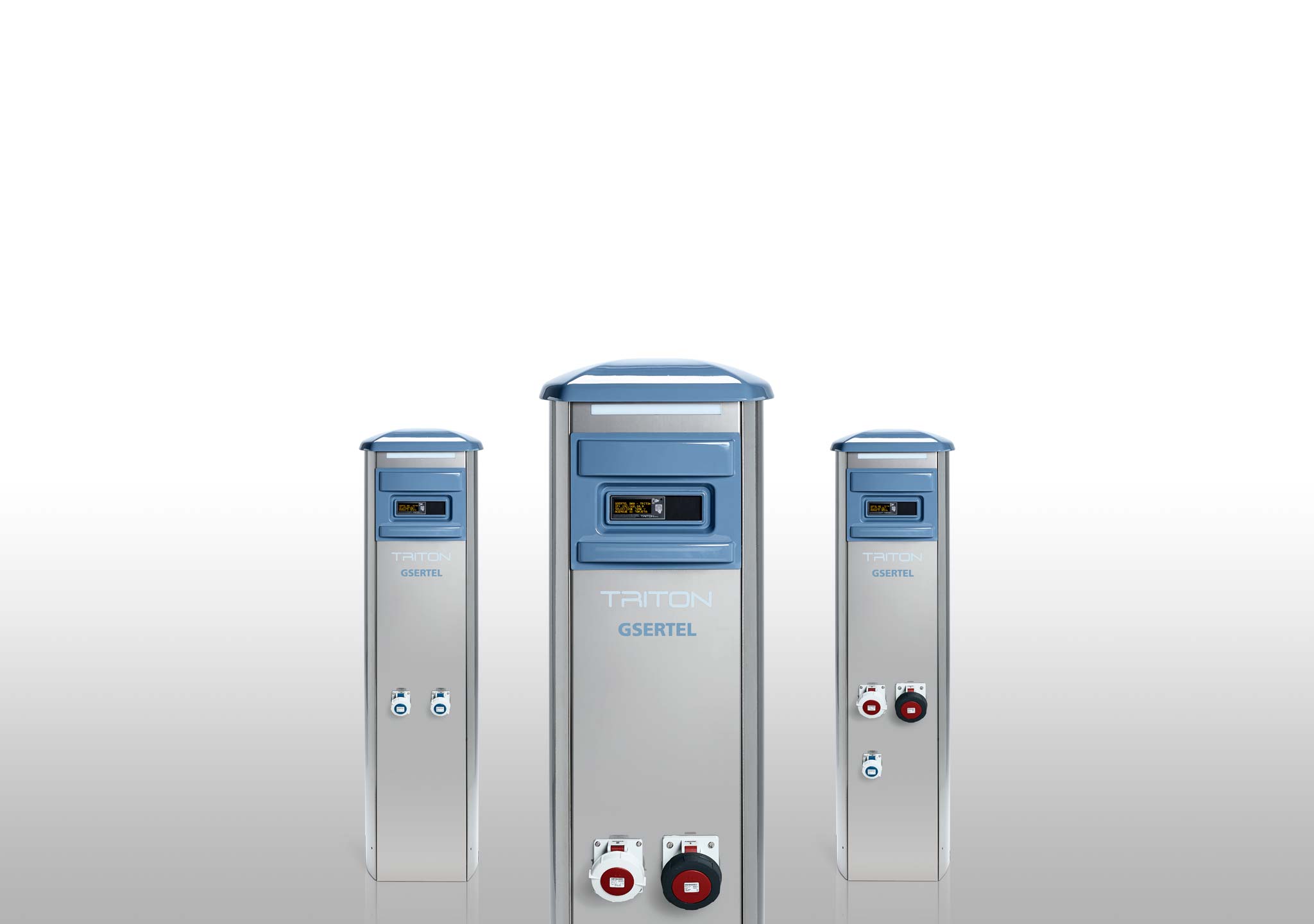 TRITON ONS is the line of intelligent supply pedestals intended for environments with hostile conditions: dust, rain and aggressive working conditions that demand high robustness in the working equipment.
Its scope focuses on commercial harbours, fishing harbours and marinas that due to their use require a large number of operations in adverse weather conditions. In this environment, TRITON ONS pedestals ensure an excellent strength and durability.
Its construction in 1.5mm thick 316L stainless steel with marine treatment and inner protection of all components through insulation boxes, ensure the continuity of the service in all conditions and for years without deterioration of the pedestal or its electrical and electronic components.
All TRITON ONS pedestals incorporate an intelligent control system that offers possibilities for remote reading, remote control and user identification, and a centralized management through the powerful and intuitive TRITON SGSP platform, a web application that facilitates the use of all the harbour supplies management system information.
TRITON ONS offers various stardard possibilities of number and type of electrical and water sockets.
In addition to the standard models, customizable configurations allow any supply pedestal project with electrical sockets of up to 250A and water sockets of up to 50 mm could be approached with TRITON ONS pedestals.
The pedestals are offered under 3 management levels, depending on their use mode:
Standard: it provides consumption remote reading (from the centralized management application SGSP).
Advance: it provides consumption remote reading and the possibility of enabling/disabling remote sockets (from the centralized management application SGSP).
Premium: it provides the user authentication via RFID card, and the capacities of remote reading and remote control.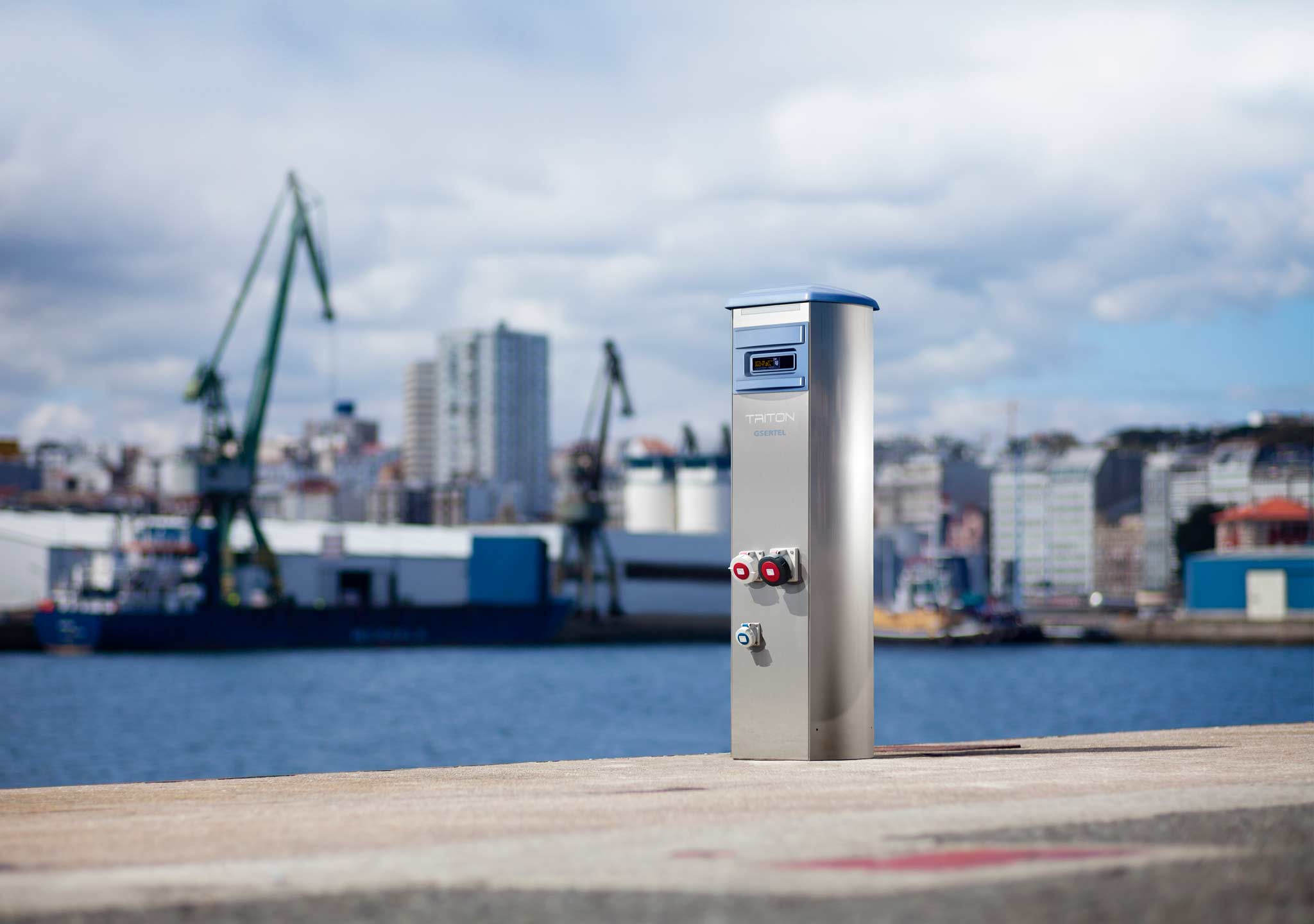 Features
HOUSING
1.5mm thick AISI 316L stainless steel with marine treatment.
IK10 high protection against mechanical impact and vandalism.
Removable side covers with hidden security anchoring system.
Dome made of thermoformed and painted PVC.
Inner division shelf for water and electricity areas.
Bottom area open for evacuation of water leaks and non forced ventilation of the electrical area.
4x inner anchors for fixing the housing to the ground with 20mm bolts.
IP65 inspection window for individual electrical protections.
IP65 insulation boxes.
Customizable look: harbour logo, graphics, and identification labels.
USER INTERFACE
High contrast 4x20 characters OLED display:
Indication of users in the system.
Indication of consumption.
Indication of remaining balances.
Indication of free/busy socket.
Proximity sensor for selecting supply socket.
RFID proximity cards reader for user identification.
NIGHT LIGHTING
Front and rear low power COB LED lighting (cold white).
Automatic start using Network Time Protocol (NTP) and time zones or preprogrammed time clocks.
Manual start for maintenance.
POWER SUPPLY
Up to 4 sockets of single or three-phase current from 16A to 250A.
IP67 insulation CETAC/Marechal sockets protection index.
Individual energy counters for each socket. Optional MID certification.
Activation (ON/OFF) by contactor.
Individual protection for each socket, accessible from the outside through the inspection window.
Electricity anti-theft system with plug disconnection detection and automatic output cut.
WATER SUPPLY
Water sockets with outputs from ½" to 2" and ending on standard tap or Barcelona racords.
Activation (ON/OFF) by electrovalve.
Individual counter for each socket. Optional MID certification.
Main input of water with inside stopcock valve.
COMMUNICATIONS
Communications with central server: Ethernet/Wi-Fi.
TFPT client for automatic remote firmware update (FOTA).
CONTROL SYSTEM
New generation measurement integrated circuit.
It prevents energy theft by detecting disconnection of electrical socket and automatic output cut.
Automatic reconnection after a brownout occurs, keeping open devices, users in system and balances.
Users access to the system using an encrypted RFID card or through remote activation via Smartphone or Tablet (Intranet).
Remote monitoring and command server.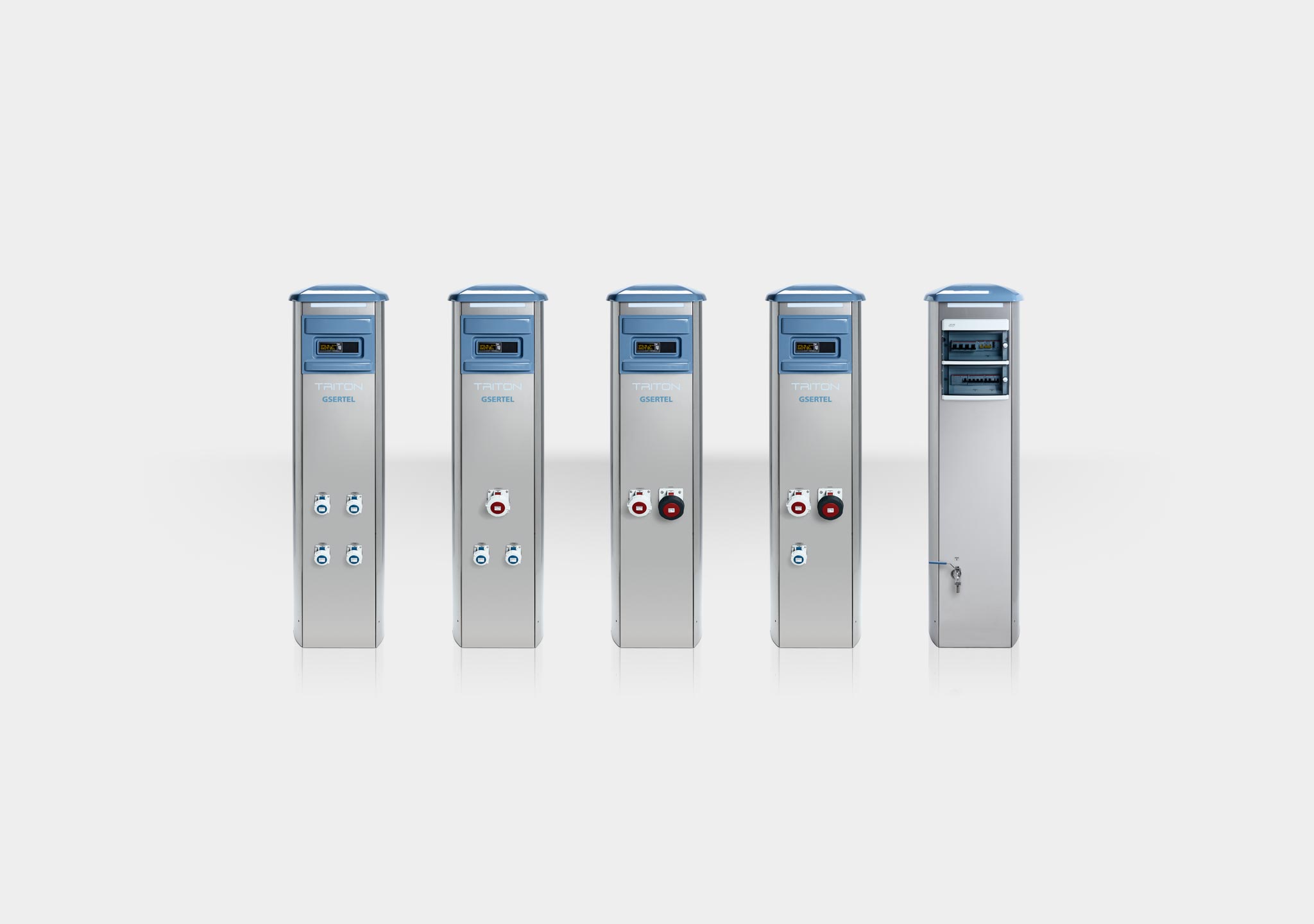 Advanced features
Automatic reconnection of pedestals after a brownout occurs: it keeps active users, active devices and balances.
Electricity anti-theft system for each individual socket.
Alarm generation via email or SMS.
Users can activate supplies via encrypted card, or by Smartphone or Tablet.
Remote activation/deactivation of supplies.
Access to the server from the Internet, using your favourite browser or mobile device.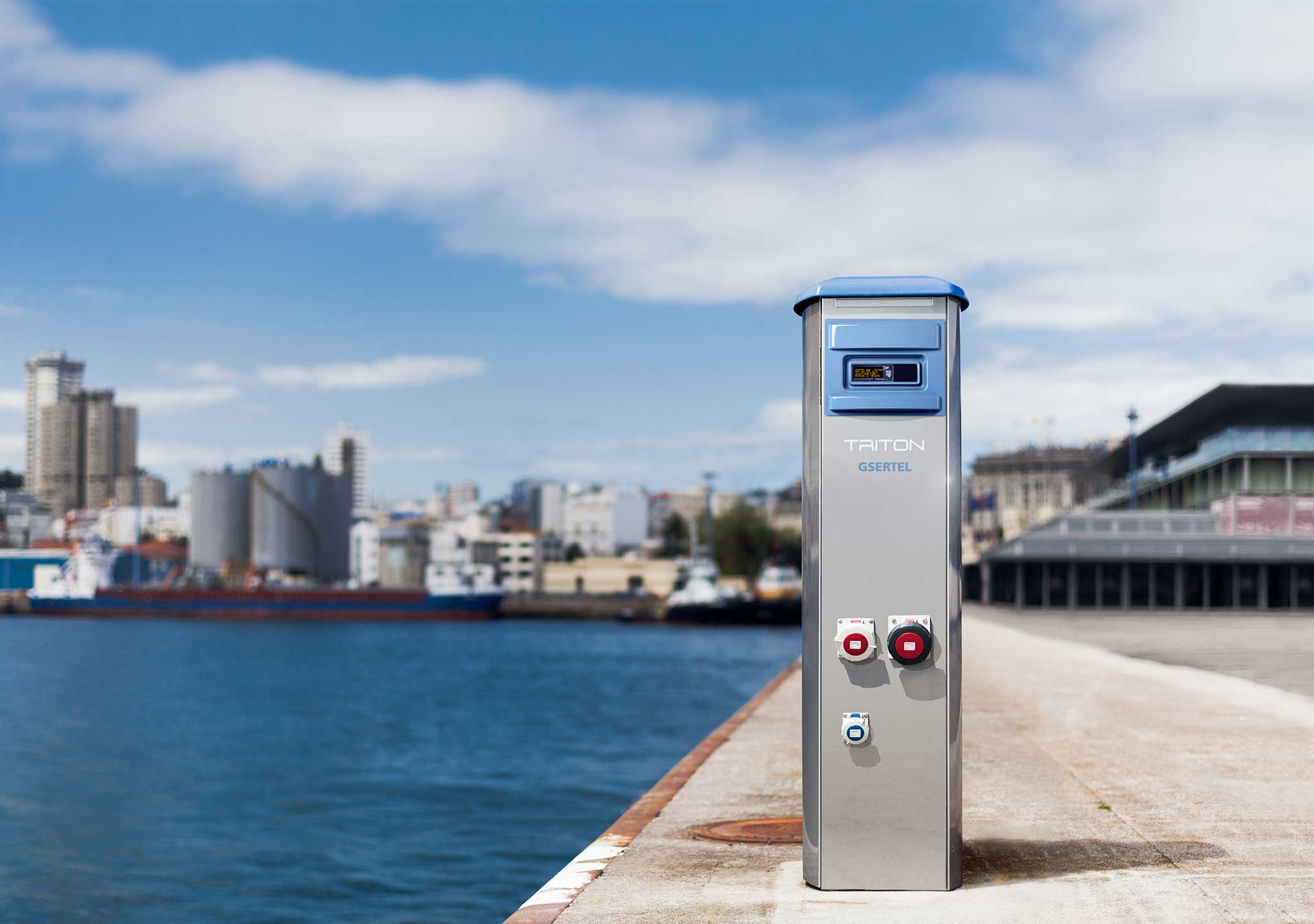 Benefits
Control and invoicing by the exact consumption of each user, regardless of socket or connecting pedestal.
Total user flexibility: prepaid, postpaid.
User safety: no balance and no operation are stored in your ID card.
Global management from a single point of all consumptions, receipts or supply invoices.
Operation costs reduction: reading consumptions and sockets activation in real time from the management application.
Compare the pedestals consumptions with the supplier invoices.